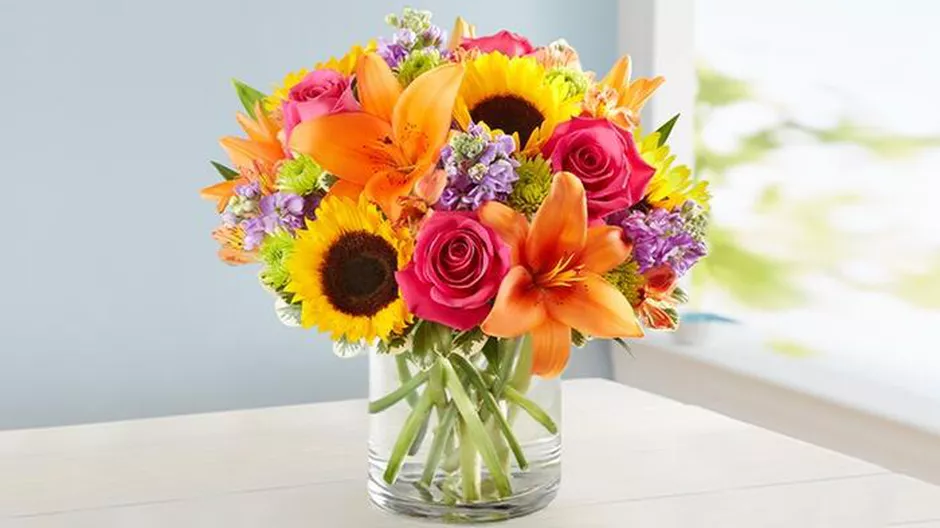 Emotional Healing of Flowers
Flowers have long been known to provide emotional healing. In fact, there are a number of Harvard studies confirming same. During 2020, flowers have taken up the challenge of spreading lightness, emotional hugs and overall feelings of "we miss you and are thinking of you". We especially notice the increase of flowers being sent to our seniors in isolation. When you just can't be there in person, flowers will express your message to your loved one.
Sending flowers connects us with our loved ones and sometimes they can express words and feelings that we can't. Flowers invoke feelings and emotions on a few levels. Not only are they visually appealing but imagine burying your nose in a bouquet of the most fragrant of stems. The overall feeling can be quite intoxicating and all you've done is inhale!
Studies have confirmed that while flowers bring smiles to our faces and a lightness to our days, they can also have positive effects on patients in hospitals. Flowers simply make us feel better and might even promote lower stress and pain levels.
Flowers speak the many love languages from "I miss you", "Thank You", "I'm sorry" and all the way to "I simply love you". That's powerful!
In a year when we couldn't hug our loved ones, and we miss them terribly, flowers have provided real healing and in some cases, have brought those feelings to tears.
It's true that cut flowers don't last forever but consider this: Mother Nature has provided amazing varieties of flowers to make our lives more beautiful. Stopping to smell the roses has never been so important. Flowers were not meant to last forever, but the memory created from sending those flowers to a loved one, will last forever.